Each day there is an innovation made with an aim to make the life of the people hassle free. And the idea generated from brain transforms the whole ideology into a practical solution. In this era, there are lots of attempts made by startups to bring more feasibility in business.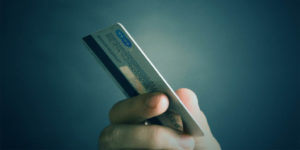 One of the lucrative sectors, shipping and logistics, has numerous players assisting the industry with reliable and convenient solutions. For example, Shipamax is a platform that is evolving the bulk shipping with an assistance of digital technology and a heavily funded freight marketplace, Freightos, is providing quotation and price comparison services.
And with these two startups, the third comes BunkerEx on the charts. It is an early-stage startup based in London, which is working on the development an online marketplace to revolutionize the method of fuel buying for shipping companies, or to be specific 'bunkers' as per the industry term. The startup raised a pre-seed funding of £400,000 from Seedcamp, an early stage investor, London Co-Investment fund, and various anonymous angel investors.
BunkerEx Co-Founder and CEO Ishaan Hemnani said "I have been into this sector for almost a decade and in recent four years was employed at the largest bunker company around the globe. And that is where I found the opportunities of this obscure industry and identified how effectively the scarcity of transparency was hampering the cost of shipping companies."
To bring the focus on how unclear process it is to buy and sell bunkers, Hemnani states that presently, the majority of the shipping companies go to brokers to purchase fuel for their ships, the process is similar to what we follow for the insurance broker. The only divergence is the whole bunker market is operated in an unregulated way. The resulting—brokers don't opt vendors neutrally but pick them based on connection.
He also added that shipping never witnesses the conversation amid the supplier and broker, which results in purchasing fuel at uncontrolled rates.
The platform is the place where the clients can place their order requirements as per the parameters including dates, fuel type, port. Later, the website then provides a whole list of approved suppliers. The request can be sent to all suppliers with a single click. The platform also has a feature to invite the supplier for live auction for the deal.
Thus, to kick out this way of trading, BunkerEx runs an online marketplace that syncs with demand and supply in a direct way, by skipping the traditional brokers. The startup also has open tagline as "The world's most transparent bunker broker".