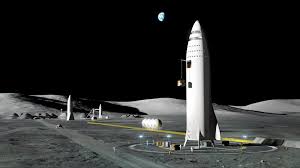 Space Startups Vie Harvesting Rocket Fuel From Mars For Return Journey
Startups that are investing in technology to make spacecraft for travel to Mars and back are likely to face several challenges as it is an unexplored domain. According to experts the first challenge is related to landing on its surface as that is littered with crashed and broken spacecraft that had tried to land in the past. The next challenge is returning back from the Red Planet for which the spacecraft has to harvest rocket fuel. Two Florida based startups namely BoMax Hydrogen and Joi Scientific are trying to devise a viable concept through which hydrogen can be produced on Mars.
Though both have developed unique ideas to produce hydrogen these ideas are based within Space Life Sciences Center within NASA's Kennedy Space Center. As of now hydrogen is harvested from methane and fossil fuels. While speaking about existence of hydrogen on both moon and Mars NASA administrator Jim Bridenstine stated that it is due to the fact that both have extensive frozen water bodies on their surface. So Mars has both oxygen and water to drink while rocket fuel can be made on moon.
When hydrogen and oxygen are cracked into their component parts and collated in cryogenic form it can be used as rocket fuel to come back to earth from Mars. For BoMax Hydrogen sunshine is the key ingredient and the firm makes fuel by harnessing natural occurring enzymes in sunshine to produce hydrogen. Dr. Deborah Maxwell BoMax's chief science officer stated that they are able to make pure hydrogen as they are made using enzyme. The process of BoMax isolates components without using costly filters so in a low pressure environment like Mars the process was effective while carbon dioxide in Mars's atmosphere does not inhibit the process. But she stated that it would be difficult to transport water to Mars.