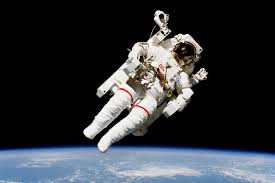 Space Force Proposal Gets Raymond's Backing
US Air Force General John Raymond nominated to run the Air Force Space Command that will be part of US Air Force has given his whole hearted approval to the creation of the Space Force before strategic forces subcommittee of House Armed Services Committee. He gave complete support to Space Force in his testimony to the subcommittee along with Kenneth Rapuano Asst Secy. Defense for homeland defense and global security and Cristina Chaplain of Govt. Accountability Office. He stated that creation of a special military division for space will help to give importance to this region.
He insisted that the Space Force will be able to collate all activities related to defense and research in space sector that are now spread across various departments. The Space Force will be led by a senior general who will work on a daily basis only on strengthening that division with by gathering appropriate people and equipment. During February this year the DoD had submitted a proposal for creation of Space Force under Air Force Dept. that would be led by a chief of staff and a vice chief of staff and civil undersecretary that was met with skepticism from parliament but was welcomed by committees of strategic forces which had been pushing for creation of a force like this for years.
The subcommittee told Raymond that though they support creation of this force they have found several glaring loopholes in the DoD proposal that need to be cleared up before approval. He was warned by Rep Mike Rogers that changes will be suggested as the process moves forward in which he was seconded by Chairman Adam Smith who strictly opposed giving DoD's authorities the freedom to transfer people and funds at will and also hire and fire civilian employees. He also expressed strict displeasure at the proposal for requesting seven year authority to waive wide range of existing laws