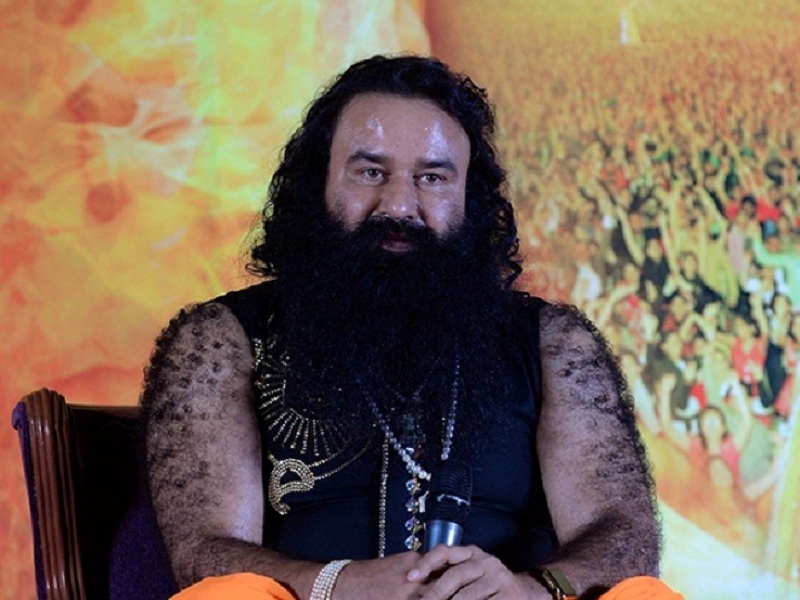 Ram Rahim Enjoying VIP Treatment, Revealed Prisoner. But, Minister Denies
Gurmeet Ram Rahim, who declared himself as messenger of God, is currently serving a jail term of 20 Years after been convicted with rape charge and is enjoying VIP treatment inside the jail. But, the Haryana Minister denied the reports of special treatment being given to Ram Rahim. The prisoner who disclosed about the special treatment being given to Ram Rahim said he was allowed longer visiting hours, relaxed lifestyle, for the Dera Sacha Sauda Chief.
"He is living just like any other prisoner and he is not given any special treatment. The distance between his quarter in the jail is huge, and so the visitors can't interact with him so closely. What the ex-prisoner have stated is wrong," minister Krishan Panwar said.
"Because of Ram Rahim at the Rohtak's Sunaria jail, the movement of other inmates have been restricted to a great extent," Rahul Jain, a convict who is out on bail said. Rahul also disclosed like other inmates of the jail who are granted only 20 Minutes for meeting visitors, Ram Rahim was granted 2 Hours to meet his visitors.
Food for Ram Rahim was brought in the jail in a special vehicle. Rahul also said the officials of the jail kept the newspaper away from their officials cutting out important clips from it.
The jail authorities say that Baba is inside the jail, but none of the other inmates have ever seen him. The place where Baba is kept no one has the permission to go there. He also said, "Whenever Baba was left out on for juice, milk or water breaks, the other inmates were kept locked inside their cells."
From the day Ram Rahim came inside the jail, the other prisoners have been destitute from their basic necessities. Ever since he stepped inside the jail, he has created a problem for other prisoners of the jail. Everything has changed after his arrival, earlier we used to roam around the jail without much restrictions and the food was also good but now everything has changed. The basic necessities of life such as clothes and shoes have also stopped coming in. The inmates also went on a strike in protest of this.
Rahul said that the situation improved a little bit after all the inmates decided to go to the judge with their problems, who then questioned the administration of the jail, after which the situation had improved gradually.
Like other prisoners who work on the duties assigned to them, Ram Rahim doesn't work on any task which is assigned to him.
Rahul said that the jail authorities told us, "Ram Rahim is working on his assigned duty" but none of the inmates believe them as we never saw him working.
Ram Rahim has been given a sentence of serving 20 Years in jail, in charge of raping his ashram's two followers 15 Years back.