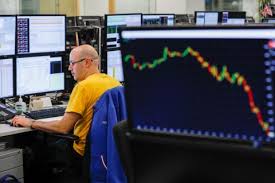 Oracle Stock Gains 7% As It Beats Estimates—Recent Report
Last week, stocks of Oracle went up by 7%.This happened after the company reported its Q4 earnings to be better than it expected for the present fiscal year. The Company has reported its total revenue around $11.14 billion against the expected revenue of $10.93 billion. Oracle has also registered $1.16 earnings on every share, contrary to this; analysts had expected that the Company might acquire earnings of $1.07/share.
While addressing the press one of the spokesperson of Oracle stated that the Company has registered an increase of 1% in its revenue year after year in a quarter. Moreover, Oracle's License support as well as Cloud Services has generated total revenue of about $6.80 billion.
As per the latest reports, Oracle has also cut back some of its employees and one of the spokesperson has announced that the Company is partnering with Microsoft. Recently, Christopher Eberle conveyed that the recent news about Oracle's Cloud Layoff and partnership with Microsoft is a vindication that the Company will face a tough battle in business transition. Eberle also said that the Company might also have to face battle in cloud strategy.
Through a conference call, CEO Safra Catz said that Oracle might gain around 80-82 cents on every share, which might result in 2% hike in its revenue for Q1 of next year. Contrary to this, most of the analysts stated that the Company may gain 80 cents per share and will get a hike of 1.7% in revenue for 2020's Q1.
CEO Safra Catz said that for the next fiscal year, Oracle is aiming to register double digit growth in its revenue and earnings on every share. On the other hand, analysts reported full year earnings on each share to be around $3.79 and have predicted an overall growth around 9.9%. Since the beginning of the present fiscal year, Oracle has registered a rise of 17% in its shares.