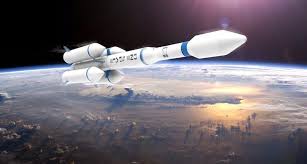 OneSpace Successfully Accomplishes Assembly, Testing Of OS-M Rockets
OneSpace is a leading private rocket firm based in China and it is on its way to becoming the first ones to reach the orbit. The assembly and the testing of the OS-M rockets have been completed and the launch is slated to take place by March end.
According to a representative of OneSpace, tests on the propellants of OS-M1 rocket began in North China and now the team is undergoing preparations to take the launch vehicles to the estimated launch spot, which is located in the northwestern side of China. The OS-M1 has a total of 4 propellants, with three being solid and a liquid fourth one and has the capacity to carry a payload of 205 kilograms to the lower Earth orbit of 300 km and 73 kilograms to the 800-kilometer mark which has the Sun Synchronous Orbit.
A number of tests have already been completed which includes test firing the engines, performing tests of separation and electrical system testing. The launch is scheduled to take place from Jiuquan Satellite Launch Center in the Gobi desert, though the timing to be confirmed yet. There hasn't been any news of the payload or customer that will be the passenger of the rocket. However, ZeroG Labs, which is based in Beijing and makes micro as well as nanosatellites posted online that their satellite, the Lingque-1B, will be launched from Jiuquan on March 25. Since the launch dates of both of them are in close proximity to one another, some watchers of the aerospace believe that it is going to be the payload of OS-M1.
The lab intends to set up a remote sensing constellation called Lingque and will have 132 CubeSats included in it. OneSpace and another private company based in China called iSpace have both used Jiuquan as their launching site and have already launched two suborbital rockets. The site is mainly handled by China's military organization.