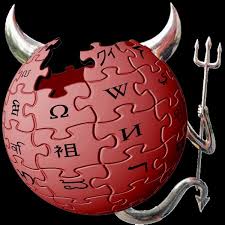 North Face Renders Apology For Wikipedia Manipulation
The major clothing company North Face has expressed their apology for having manipulated Wikipedia for making their product's images to remain more prominent among Google search results. Following this they had to face criticisms from Wikimedia foundation.
The ad agency, Leo Burnett Tailor Made's Brazilian subsidiary was responsible for inserting images of models who wore North Face gear on the pages of Wikipedia which contained information about the character and history of remote well known places. The company said that it was making use of the fact that people usually search Google while they make plans for a trek or hiking trip and also most of the images they look into are from Wikipedia images. They exploited this fact by making using of models that used North Face gear and about 15 locations including Mampituba light house and the Guarita State Park of Brazil and Cuillin Mountains of Scotland and also Cabo peninsula of California contained these images. They even said in a video that the stunt had boosted their ranking in search engine.
North Face was founded in US. They started their journey as a specialist in climbing gears and then later on moved into clothing field. The Wikimedia foundation called this move of North Face to be unethical. The foundation said that it was against the policies and mission of Wikipedia to allow the use of images which are meant purely for commercial purposes. North Face has faced strong criticisms and this has led them to finally come up with an apology for their deed.
In their apology that was expressed through Twitter they said that they believed in Wikipedia's mission and apologized for having engaged in activities which were against their policies. They also said that they would take care to see that their vendors and team would be given better training on site policies.