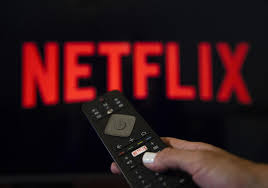 Netflix Reports A Loss Of 130,000 Subscribers In Q2—Report
Netflix's new launches are apparently falling short to even retain its subscribers as the video-streaming platform reported their ever major hit since inception. Netflix reported a loss of around 130,000 subscribers in America primarily due to the increased subscription charges. The company was enjoying highs with its record-breaking launch of Stranger Things 3 and that makes the drop in subscribers sound ever more shocking.
Netflix's CEO, Reed Hastings, had forecasted this downfall in subscribers but also admitted that the decline was more than expected in regions that were affected with price hikes. In a letter to the shareholders, Hastings also explained that the hit had nothing to do with competitiveness as there were no major changes in that landscape during Q2, and the patterns were visible in regions were the price hike came into effect. Reed did account for the loss of content from its platform as a factor that brought about the hit. He believed that the loss of Friends and The Office haven't gone down well for now but will Netflix will eventually make up with more original content. Netflix is letting go its popular shows and content to reserve budget for creating more original content. It had seen shows from Disney and Paramount removed from its platform to culminate a greater share of its budget for the production of its in-house content.
On one hand where Netflix is losing out on subscribers due to high subscription fees, people are willing to pay Disney+ more than the USD 6.99/month it is demanding from its users. Disney+'s contents just sky rocketed with Marvel announcing five new series to be streamed exclusively on Disney+. A horde of new content coupled with a more than reasonable pricing, Disney+ could well be giving a few more reasons to Netflix for falling further down.