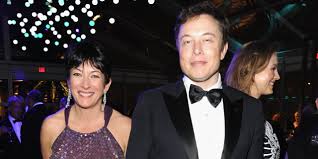 Musk Denies Being Advised By Epstein—Latest News
Two days after Jeffery Epstein was found dead in the federal lockup, a reporter working for New York Times has said that Epstein had claimed to have been an adviser to Elon Musk and his company Tesla. Epstein had died in the lockup from a suicide attempt. He was convicted for sex- trafficking charges.
As Per the newspaper, Jeffery Epstein claimed to have helped Elon Musk in finding investors one year ago when he was trying to take the company private. He also said that the people close to the Electric car manufacturing company and also Musk himself had approached him when they were searching for a new chairman.
The anecdotes were from a confidential interview between the reporter and Epstein which took place on 16th August 2018.
The reporter had visited Jeffrey Epstein on at his home in New York where Epstein had spoken about the connections he had with important people in the industry and also politics. He even talked about having friends in Tesla but didn't go into too much detail.
The financier who was a multi-millionaire also said that his history of crimes related to sexual misconduct helped in making him an easy target. He had pleaded guilty this year in July to charges of soliciting prostitution.
Elon Musk's spokesperson however denied such allegations and said that the fact that Epstein was Musk's advisor on any decision is false.
Epstein had claimed in the interview that he had interactions with Saudis related to investment; the interview was conducted just 3 days after Elon Musk tweeted 13th August about a meeting with Saudis.
Tesla and its officials refused to comment on whether Epstein had spoken to anyone in the company or not.