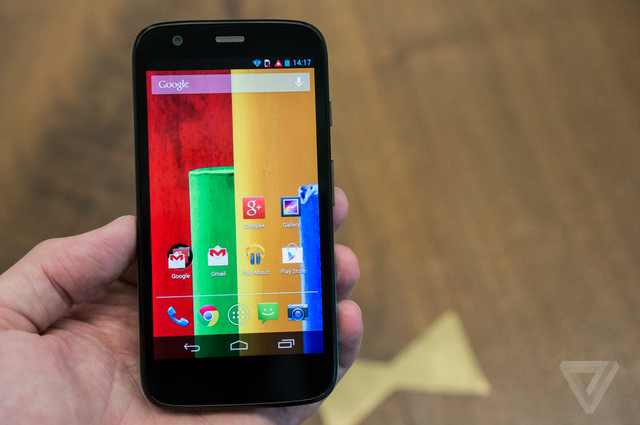 Motorola Moto G Review – The Best Budget Smartphone
The idea of shopping for smartphones can be daunting, especially when you hear of price tags being upwards of $700 and $800 for a high end smartphone not on a contract! To top it off, should you want to get your mitts on one of the new smartphones at a great price, you end up singing into a 2 year contract that forces you to pay a general minimum of $50+ each month! Thankfully not all hope is lost for frugal minded smartphone shoppers because Motorola released a phenomenal new budget phone termed the Motorola Moto G.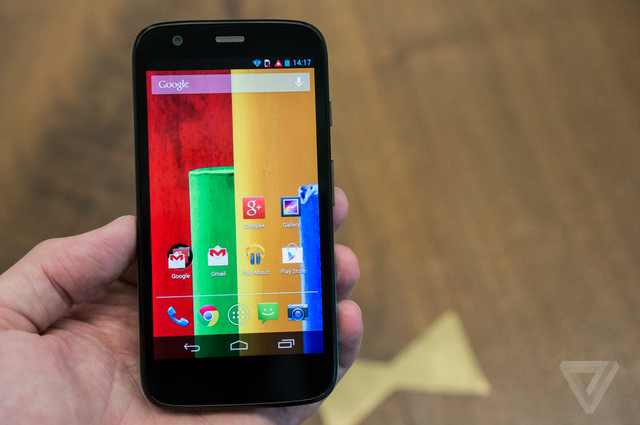 Motorola Moto G Overview
The Motorola Moto G was announced in early November and just recently released. It is a decent sized smartphone with a display of 4.5 inches. Additionally it comes out stock with Android 4.3 OS but can upgrade soon to the latest Android 4.4 KitKat OS.
Overall the major features about the Motorola Moto G that really make it worthwhile are the seven various color options, great quad core processor, and the fact that it sells for just $179 unlocked! If that price tag has not got you reeled in yet, then check out the specs below and see why the Motorola Moto G is truly the best budget smartphone this year!
Motorola Moto G Specs
Display – Featuring a 4.5 inch touchscreen display, the Motorola Moto G has a surprisingly good resolution of 720 x 1280 pixels with a total pixel density of 326 pixels per square inch.
Memory – This lovely new Motorola Moto G features two different internal memory options of either 8 gigs or 16 gigs. Additionally it comes with a full gig of RAM; however there is no card slot for additional memory making the 16 gig internal memory option a much wiser choice.
Camera – Since this is a budget smartphone priced well under $200 for the unlocked version, you may have already suspected the camera was not a high end 20 megapixel camera like the Lumia. Fortunately the Motorola Moto G does have a decent 5 megapixel rear camera that can take video as well. On the front of the smartphone is a decent 1.3 megapixel camera for all of your FaceTime and video chatting needs.
OS – The operating system is the beloved Android 4.3 Jelly Bean OS that comes stock with the phone upon purchase. There is confirmation that the latest KitKat Android OS will be an upgradable option later on.
Processor – Another excellent feature for this budget smartphone is the quad core Qualcomm Snapdragon 400 processing chip that clocks in at a fairly nice 1.2 GHz. The processor chip is coupled with the latest Adreno 305 GPU and works beautifully overall for a very smooth performance.
Color Options – there are seven different color options for the Motorola Moto G including the following: pink, yellow, blue, light blue, red, black, and white.
Conclusion
Overall the Motorola Moto G is a phenomenal smartphone for such a low price. It truly outperforms and cuts back on the features that need to be cut back in order to deliver such a great budget smartphone. Despite having no external microSD card slot, you can always use cloud storage or buy the larger memory size instead! The Motorola Moto G is, by far, the best smartphone for frugal shoppers and is one of the best this year!