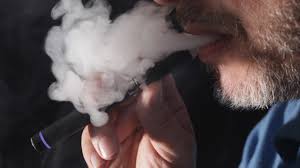 Montana trying to begin enforcement of emergency ban on flavored vapes.
The health department of Montana has said that it is going to begin its enforcement of the emergency ban on the sales of products related to flavored vaping from 18th of December onwards. The agency has said this today as it temporarily restrained the order which prevents the ban from taking place through an order which reached its expiry on October 28.
The District Judge of Ravalli County, Jennifer Lint had heard the arguments six weeks ago on a motion which sought an injunction against this man sought by the industry groups. Lint has not issued a ruling as of now.
The Chief Legal Counsel of the Governor Steve Bullock, Raph Graybill has said that the state is not in a position to be waiting any longer.
He said that due to their respect for the decision of the court and the process by which they made the decision, they intended to wait until they got a decision. There have been six weeks which have passed ever since the hearing took place and people have not stopped getting sick. He added that there are still a lot of young people in the area who are using these products and there remains a public health crisis to which he said it is important that they respond.
In October a lot of vape shops in Montana including Hamilton's Freedom Vapes asked for the original injunction which was filed in the month of October.
Deanna Marshall who was the co-owner has described the most recent move of the state a slap on the judicial process' face but Raph Graybill says that the state is not making its way around the law.