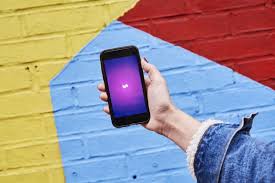 Lyft Oversubscription Shows Strong Investor Interest
Lyft Inc., the second largest in ride-hailing business has been oversubscribed on its IPO.
As a competitor to Uber, Lyft has been attracting users with price cuts to capture the market. Investors have been wooed into its IPO for two days but already the company is seeing its shares oversubscribed.
In fact, the bankers and executors of Lyft are seeing that there are more investors than the availability of shares. Though the company has lost almost $991 million last year from its revenue of $2.2 billion, investors continue to be enthusiastic on the Lyft IPO
The company is seeking a valuation of $23 billion and the oversubscription indicates that the company can surpass the valuation. It is expected that the company will be pricing its shares on March 28 and immediately the next day, the shares will be traded on Nasdaq.
The shares are expected to be priced between the range of $62 and $68 per share. But if demand persists, the company may raise its share price or sell more shares. Founders of Lyft, Logan Green and John Zimmer spoke to investors on Tuesday.
Lyft has been very competitive to capture the market from Uber and it has turned out to be quite expensive. This has dragged down its profits last year by almost $1 billion. Intense competition has been driving a hole in its profits right from its inception in 2012.
Uber Technologies Inc. expects the same overwhelming response from investors for its IPO that is to begin in April. Uber has also seen a loss of $1.8 billion last year in its race to provide competitive service.
There have been many companies that have faced good investor interest and oversubscription in their IPO previously such as Facebook and Snap Inc. However, they have not done very well in their first year, and it remains to be seen how Lyft Inc. fares on its IPO.