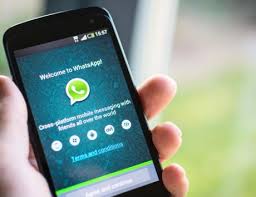 Lego Takes On Samsung With Its Own Foldable Device
Foldable handsets ruled tech news over the last few days, beginning with the declaration of Galaxy Fold by Samsung. Riding this wave of the new devices, Lego is now poking fun at the forthcoming Galaxy handset with a tweet touting the "Lego Fold."
Lego is also quick to highlight that its foldable actually overtakes Samsung's, with a 5-inch base that converts into an 11-inch storybook display, in comparison with Samsung's 4.6-inch base and 7.3-inch display. The Lego Fold also overtook the Galaxy Fold on battery life, with Lego providing an almost unbeatable commitment that it "never runs out of juice."
Aesthetically, Samsung probably has the edge on Lego—while both devices feature folding material, the exterior by Samsung is composed of aluminum, rather than the ABS plastic that Lego is employing. The Android 9 Pie OS by Samsung also commits to be far more helpful than Lego's apparently single-purpose bricks, even though consumers with experience operating with Lego's service will possibly be capable of finding novel and new methods to reconfigure things as per their liking.
On a related note, Xiaomi actually is operating on a foldable handset, company co-founder and president Lin Bin earlier verified in a video he posted on Weibo. In the clip, you will see the executive employing a tablet-sized device until he folds it from both sides and employs it similar to how you might use any handset. Its UI even resizes itself automatically to occupy just the middle section of the display, so you will not have to flip the handset to look at the folded sections of the screen.
To make it as authentically phone-akin as achievable, the firm placed a power button at the device's top-center when it is held in landscape mode. In this manner, the button will still be accessible with no trouble when it is employed as a phone.