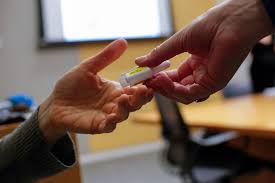 J&J Has Been A Key Player In Spreading Opioid Crisis
According to allegations made by Mike Hunter, Johnson & Johnson has acted like a kingpin in the opioid market by deploying a mesh of domestic and foreign subsidiaries for supplying raw materials that are critical in manufacturing the opioid-based pain medications that have been forced on the innocent and unsuspecting public from way back in the 1990s. Hunter is currently the Attorney General of Oklahoma. Hunter has put forth the argument of Johnson & Johnson being compulsorily compelled into releasing over a million pages worth of documents regarding the company's role in this opioid epidemic.
As per Hunter, there exists an immediate, complete and urgent exposure to masses regarding the primary role of J&J in the development of this current public health malady reaching such paramount levels. He made these allegations in the filing against J&J as well as other companies that he submitted on February 26 in the District Court of Cleveland County.
Johnson & Johnson, along with the parent company named Janssen Pharmaceuticals categorically rejected these allegations, terming them as baseless. They've argued that the primary goal of Hunter is to hit Oklahomans hard with headlines that are unnecessarily sensational in nature, in order to succeed in poisoning the potential jurors into taking a negative stand against Janssen, even before the trial starts.
As a response, the company urged for the Court to rule against permitting the State to influence the pool of jury by the improper de-designation of confidential documents at a mass level, which can fall under an effort of trying the case ahead of the Court actually coming into order.
This particular Oklahoma case will mark the first case in the entire nation to be raised in front of a jury which can potentially determine the role of pharmaceutical companies in the opioid epidemic of the nation and if Big Pharma would be liable to pay for the events.