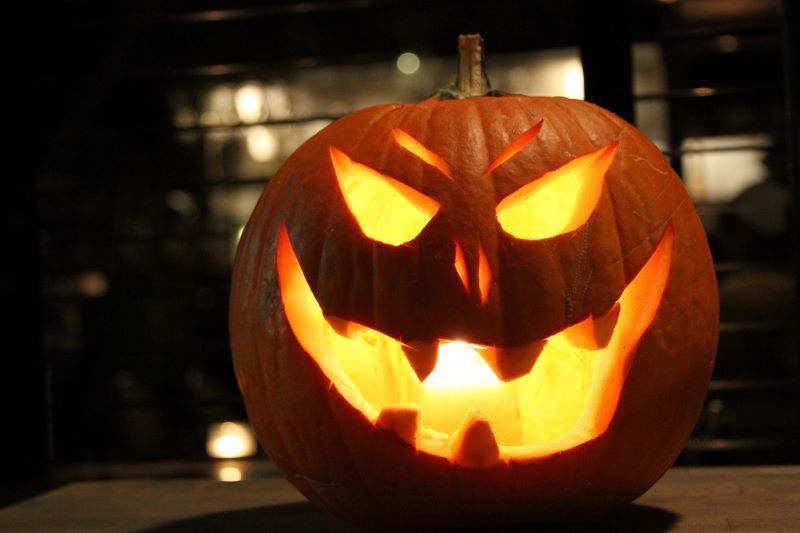 Jack-O-Lantern Brings in Controversial Opinion in New York
Bed Bath & Beyond removes its online sale of black jack-o-lantern.
 The company's product has received a complaint stating that the black jack-o-lantern resembles blackface.
The lantern which was displayed outside a law firm was removed after a complaint. The law firm located in New York had the decorations put up on display along with the partners' name board outside the office.
The black Halloween decorations featured many black pumpkins painted with a white mouth but were removed after someone had been offended by the display at the law office in South Nyack, New York.
Mary Marzollla, one of the partners at the law firm, said that the jack-o-lantern was removed when they received a complaint about it. It was not intended to offend anyone, says Marzolla. She says that they were included in the firm's holiday display before concerns were raised.
Marzolla states that they are a community law firm that champions the cause of the downtrodden. We represent people of all faith and colors say, Alak Shah, an associate.
The offense was unintentional, states the company. The store removed the black jack-o-lanterns after the complaint from their online business.
The black jack-o-lanterns were put for sale only through the company's website. They will be removed immediately from the website, says the company. The carved pumpkin is called Jack-O-lantern and is a traditional Halloween product. It usually resembles a funny or scary face, with its hollow interior.
The store should not be selling any offensive material, says Marzolla. The community at New York demands an answer regarding the controversial black pumpkin.
Other companies have also sold such products earlier that were considered offensive. Gucci has sold a jumper that had an outline that resembled red lips but was removed when it brought in blackface accusations. Adidas had sold a sneaker named "uncaged", but later removed the product over its white color.