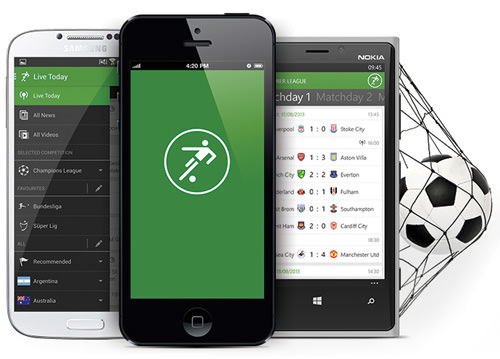 Football World: Getting Ready For The New Season
It's time for that time of the year again when football is going to rule your television screens. Kicks, passes, goals and screaming fans are what football is all about. So what are you waiting for? This season, get ready for some serious action on the field by kick starting with these five apps.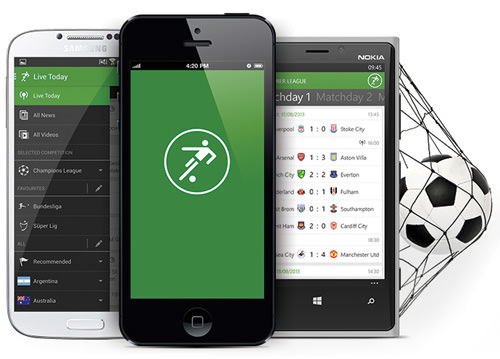 Sky Go:
It's one thing to watch the score of the game live and listen to updates. But Sky Go takes it to a completely new level of football experience by giving you the ability to watch the matches live on the go with the help of your mobile phone. All you need to do is subscribe for Sky TV and you are set to watch the matches wherever you go.
Bantr:
This is a social network dedicated solely to football fans. This app gives you access to view live stats, vote on the action, check-in to games, pick a fight with rival fans during the match and more. This app is currently available only in England and is expected to be available for other leagues also pretty soon.
iFooty:
If you are looking for an app that will help you connect with fans from around the world during the live matches, then this is the app for you. From minute-by-minute live updates to following the league tables, it gives you instant access and information about everything you need. What's more, you can also view millions of video clips and touch base with fellow football fans.
Top Eleven:
If you a fan of football management game, then this app is just for you. It is available for both Android as well as iOS users and is also one of the most played online football game. It gives the gamers the opportunity to not only to control the players but to also test their strategies on the field against other managers.
Fantasy Premier Manager:
As the English Premier League season approaches, it is only right that you download the Fantasy Premier Manager app that warms you up for the game ahead. You get to pick the team that you want with the captain of your choice, every week. Keep in touch with the soccer in you with the Fantasy Premier Manager as the League Matches approach.
Enjoying football from your armchair and live on the big screen adds fun and flavour to your life. Keep in touch with the football world with these apps and keep yourself updated on the recent activities. It doesn't matter if you are playing the game version or watching the live action of football matches. After all the entertainment that the game provides is what counts.
Not just football, if you are a daredevil with luck by your side, you should try the poker and betting games at 188bet. With our array of offers and range of opportunities, you are sure to play like a pro and win. Experience the thrill of gaming and winning on a larger scale with us.