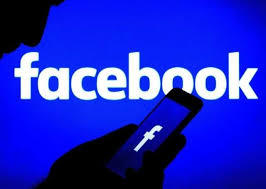 Facebook To Launch GlobalCoin, Its Very Own Cryptocurrency, By 2020
Facebook is all set to launch its own cryptocurrency come the first quarter of next year. The tech giant plans to initiate an altogether new digital payment system for the cryptocurrency to work with. Called "GlobalCoin", it will be made available in around 12 countries initially. The owner of WhatsApp and Instagram, Facebook will have their task cut out as it will need to cross many technical and legal hurdles to get their new plans implemented.
As reported by BBC, Facebook has entered talks with US and British financial regulators to for the launch of GlobalCoin. With the launch of its own cryptocurrency, Facebook can allow its users to shop, chat, and play games without leaving its platform. Reportedly, Facebook's virtual currency will be aligned with the USD to attain more stability. Reports have also surfaced suggesting Facebook hiring multiple financial experts and firms to work on its virtual currency project. In another report, it was stated that Facebook has set up a company called Libra Networks that will work on the development of the company's virtual currency. Facebook hasn't rolled out any official confirmation but it is more than likely that they are going to set it rolling by the first quarter of 2020.
Elsewhere, Facebook also launched its community standards reports recently stating a removal of 2.1 billion fake accounts from the social media platform during the first quarter of 2019. This has been the biggest number ever since Facebook's inception. Despite the improvement, Facebook has failed to address the root cause of fake accounts, as it does not consider the fake accounts while creating their internal metrics. Despite a proud boast of security from Mark Zuckerberg, the report revealed that 5 per cent of the active profile are fake, up from 3 per cent to 4 per cent last year.