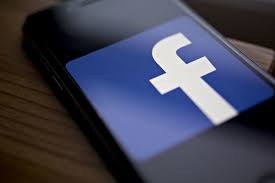 Facebook Taking New Actions To Stop Hate Speech In Myanmar And Sri Lanka
As Facebook copes with worldwide criticism for its site's role in marketing violence, the firm claims it is taking new actions to slow the distribution of hate. In a blog post posted this week, the firm noted action it has lately taken in two nations: Myanmar and Sri Lanka, both of which have been banged by social media-based conflict.
In Sri Lanka, where Facebook posts have distributed anti-Muslim violence, the firm claims it is restricting the number of messages that consumers can forward—a modification the firm earlier made to WhatsApp in the middle of similar worries. The number of messages that can be forwarded at once is supposedly set at five in the nation.
The firm claimed that it is also aiming on "borderline material," which might be startling but does not squarely breach the rules of the platform. In Myanmar, where the minority population of Rohingya is being harassed, the firm claimed it might lower the distribution of all material from people who show "a pattern" of breaching community standards of Facebook.
The firm claims it will continue to ban people meanwhile who squarely market violence. "Lowering distribution of material is, on the other hand, one more lever we can pull to deal with the spread of hateful activity and content," the firm claimed to the media.
Facebook's management of violence in nations such as Myanmar has been broadly inspected, with supporters claiming its efforts have been "nowhere near sufficient." After an independent evaluation on Myanmar launched last year, Facebook claimed that it "should and can do more."
On a related note, the Senate Banking Committee's top Democrat blasted last week declaration of Facebook that it might be rolling out a new cryptocurrency. Sen. Sherrod Brown alerted the firm that any new plans must be subject to severe oversight.