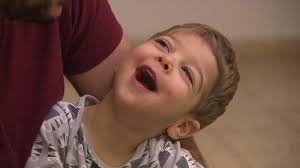 Epileptic Kids In UK Suffer Due To Stalemate On Cannabis Medicine
The bureaucratic deadlock within UK's health service has left the epileptic children in the nation to suffer without the availability of cannabis medicine. As per Epilepsy Society epilepsy is a neurological condition which causes seizures wherein the brain is affected by bursts of electrical activities.
Nearly 1 out of every 200 children is diagnosed with epilepsy in UK. About one third suffer from refractory epilepsy in which the frequency of seizures cannot be reduced by the use of pharmaceutical drugs. However cannabis has been found to be effective in treating this condition. Cannabidiol which is the main compound has shown scientific evidences of its effectiveness in the treatment of childhood epilepsy. The Health and Social Care Committee of the UK government said that there were great expectations regarding the wide availability of these products.
Hannah Deacon, the ambassador of End Our Pain told to CNN that many families were struggling and had to rely on black market to obtain the cannabis medicines. Deacon's son has a rare type of epilepsy and after he was given cannabis medicines, his seizures stopped completely. The main barriers in the prescription and access of cannabis products are the lack of information to demonstrate adequate safety along with cost effectiveness and product consistency. Epidiolex is a drug used in the treatment of severe and rare forms of the disease is obtained from marijuana and has been approved by US's FDA. However it has not yet been approved by the European Medicines Agency.
Professor David Nutt, Head of Centre for Neuropsychopharmacology at Imperial College London said that the authorities should learn from those parents who had gone overseas for treating their children and have got remarkable outcomes. Deacon said that government should study the experimental trials and anecdotal data and other nations who have been using this for many years and she said that until the government try and understand the actual situation it was not possible for them to move forward.