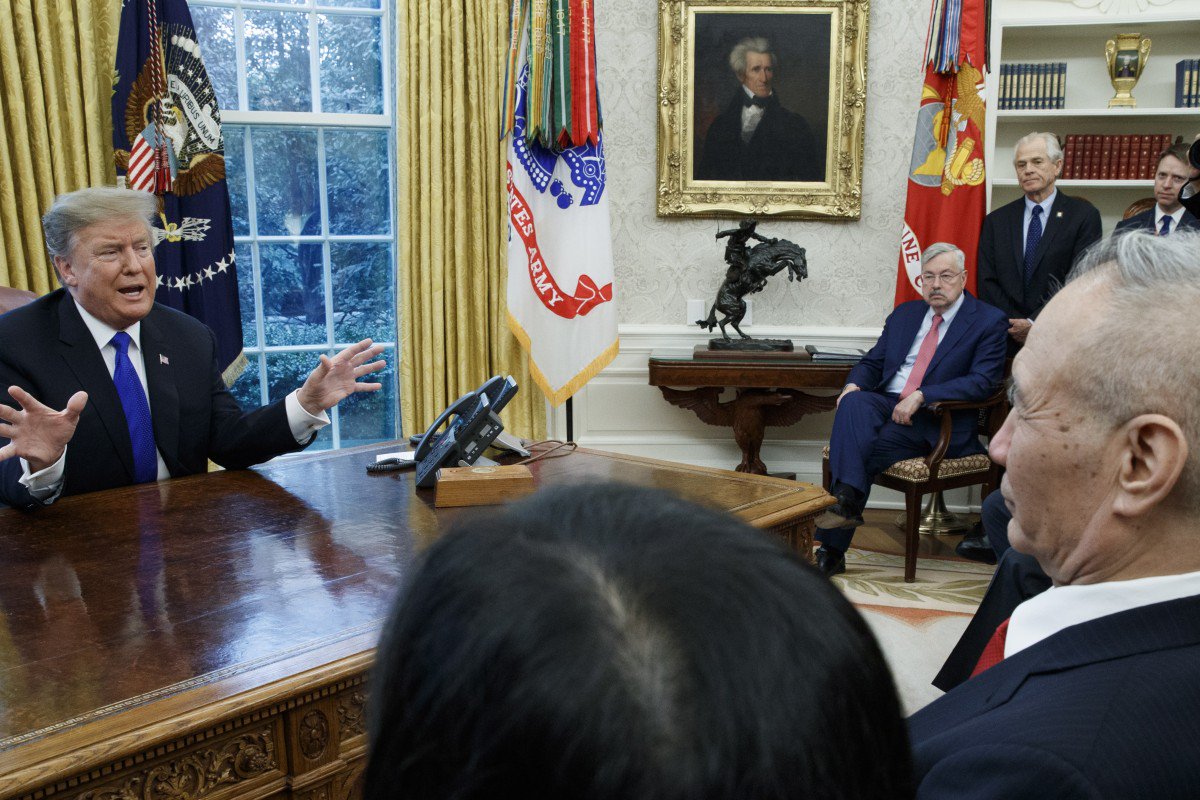 Dow Trades Heavy Losses As U.S.-China Trade War Escalates
Wall Street registered a drastic dip overnight in response to Beijing's announcement of retaliatory tariff imposition on U.S. goods worth $60 billion.
The Dow Jones Industrial Average, S&P 500 and the Nasdaq Composite were at their worst lows since January registering a fall of about 2.38%, 2.4% and 3.4%, respectively.
Companies with largest exposure to China were drastically hit by the stock exchange drop and included names of Apple, Cisco, United Technologies, Caterpillar and Boeing. A huge sum of $1 trillion blew up in a single day on the world stock markets due to trade war escalations between the US and China.
Analysts believe that the on-going trade war is going to affect the economies of both the countries in a big way. China's retaliatory action came after President Trump acted on his threat of imposing 25% tariff on $200 billion of Chinese goods coming into the country. China retaliated by increasing tariffs on $110 billion worth of American imports.
However, due to the tilted trade balance which comprises of $130 billion American imports into China against $500 billion Chinese imports into the U.S.; Chinese authorities have targeted American companies set up in China. Delaying clearance of their goods through customs and hiking regulatory controls are some ways adopted by them to impede their operations.
President Trump tweeted about his overjoy of collecting huge sums of money from China by way of tariffs and was quite optimistic about a hopeful outcome of the meeting with Chinese Premier Xi Jinping at the scheduled June G-20 meet at Osaka. Economic advisor, Larry Kudlow disagreed stating that it was the American consumer who was ultimately bearing the burden of U.S. tariffs on Chinese goods.
The escalating trade war has become a cause of great worry to businesses, policy makers and investors across the globe as the brunt of it all will have to be borne by an economy which is showing signs of slowdown by now.