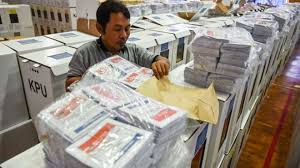 China Is A Big Player In Indonesia Economy
The most crucial economic growth role in the Chinese economy is played by Beijing, yet it is the most unpopular option for the voters. The largest economy in South East part of Asia is Indonesia with an annual growth rate of 5% and a 250 million population. PWC says that Indonesia could become the fourth largest in terms of its economic size by 2050, with preceding countries such as the United States, China and India.
According to analysts the reason why Indonesia has not been able to push forward is the lack of infrastructure investment in the market, red tape and other corruption issues. As the polls start for the election of the new president of the country, the key issue remains economic growth. Yet it is certain that without proper infrastructure investment, there will always remain as a hindrance for the countries potential. In the list of investors in the Indonesian Infrastructure economy, Beijing is a recent addition. It has plans to contribute to the Road and Belt programs in Indonesia. Other considerable investors in this list are Korea and Japan as stated by the head of Investments board, Tom Lembong. In these projects Japan has already been surpassed by China. Yet it is seen that there have been controversy charges on some projects.
The high-speed Jakarta-Bandung railways which is headed by both China and Indonesia, is an almost $5.9billion project. Sources have stated that the China Development Bank is funding almost 75% of the project. On completion, this project could be the first of its kind in the South East Asian region connecting Bandung with Jakarta.
It has been stated by critics that the feasibility of the project is questionable as there are cheaper modes of transport between the two points such as bus and existing trains. Hence, building an additional railway system here is unjustified. Pew Research has stated that the number of Indonesians favoring Chinese investment is declining with time. This is due to the economy disrupting policies of Beijing.