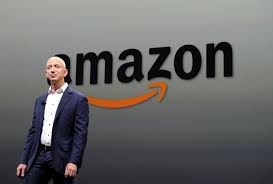 Amazon's Ad Business May Have Slowed, But Not For Long!
The ad business of Amazon is growing at healthy clip still. But the rate of huge growth which is coming since recent quarters has become calm as advertisers have started spending money on this platform carefully.
On Thursday, the results of the first quarter of this year were revealed by Amazon, according to which their advertisement sales have slowed down to 36% in comparison to the last year, which is equal to $2.72 million.
An adjusted report states that the growth year-after-year of another segment in the fourth quarter of the year 2018 was around 38%, which ranged from 51% to 73% in old last year's quarters.
In very less time, Amazon has become one of the contenders that can take on the duopoly of Facebook and Google, as these two have always dominated the ecosystem of digital advertisement. But according to recent reports, the growth of ad business of Amazon got fade and the advertisers are more carefully thinking about the selection of platform through which they can get a high amount of investment returns and sophistication.
On Thursday, when the analysts asked about the earnings, acceleration and slowed the growth of the company, the CFO of Amazon, Brian Olsavsky refused to give any comment on slowed growth but informed that their company is working on its ventures and plans and he has an optimistic thought towards the outcomes of advertisement of Amazon.
Media director, who is the leader of the Marketing and Advertising practice of Amazon, Abby McNabb said that the initial growth was massive; as advertisers had come when the floodgates of Amazon had opened.
McNabb said that today's condition is that the brands are stepping back and analyzing to know how Amazon can help them. He added that the brands are just tightening their strategies that are why they are spending less money on advertisements.