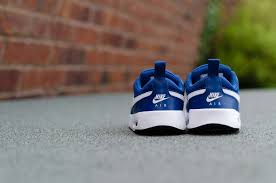 Nike Comes Up With All New Subscription Clubs To Cope Up With the Latest Trend
Keeping up with the recent trend of Subscription clubs, Nike is now entering into the subscription market. The revolutionary concept of Subscription clubs has changed the way people shop as we have them for everything now from clothing to razors.
On Monday, Nike announced that it will be debuting the Nike Adventure Club which is a subscription of sneakers for kids aged 2-10. There will be three options offered to parents which is 4 pairs of sneakers per year for 20 dollars a month, 6 pairs for $30 a month and $50/month for 12 pairs.
There are around 100 types of sneakers that are offered to kids and parents.
Experts are saying that this is the greatest example of a big brand taking cue from a digital brand and going direct to consumer.
Targeting the parents who have a crunch of time in rural and suburb areas and it takes a lot of time for them to reach a Nike store.
The company feels that it becomes frustrating for parents when every few months they have to get their kids to stores as they outgrow their shoe sizes and online delivery isn't always good as there are always discrepancies in sizes.
The company says it discovered a big pinch point for parents who go around shopping for shoes for their kids. This they feel is a good opportunity for them to explore this as an experiment and figure out a solution
The company started piloting this move about two years ago when it reached 10,000 members. They believe that it is time for them to launch this service in a broad way.
Nike feels that this is how the athletes will be able to solve their problems by subscriptions. They say it's the start of something exciting