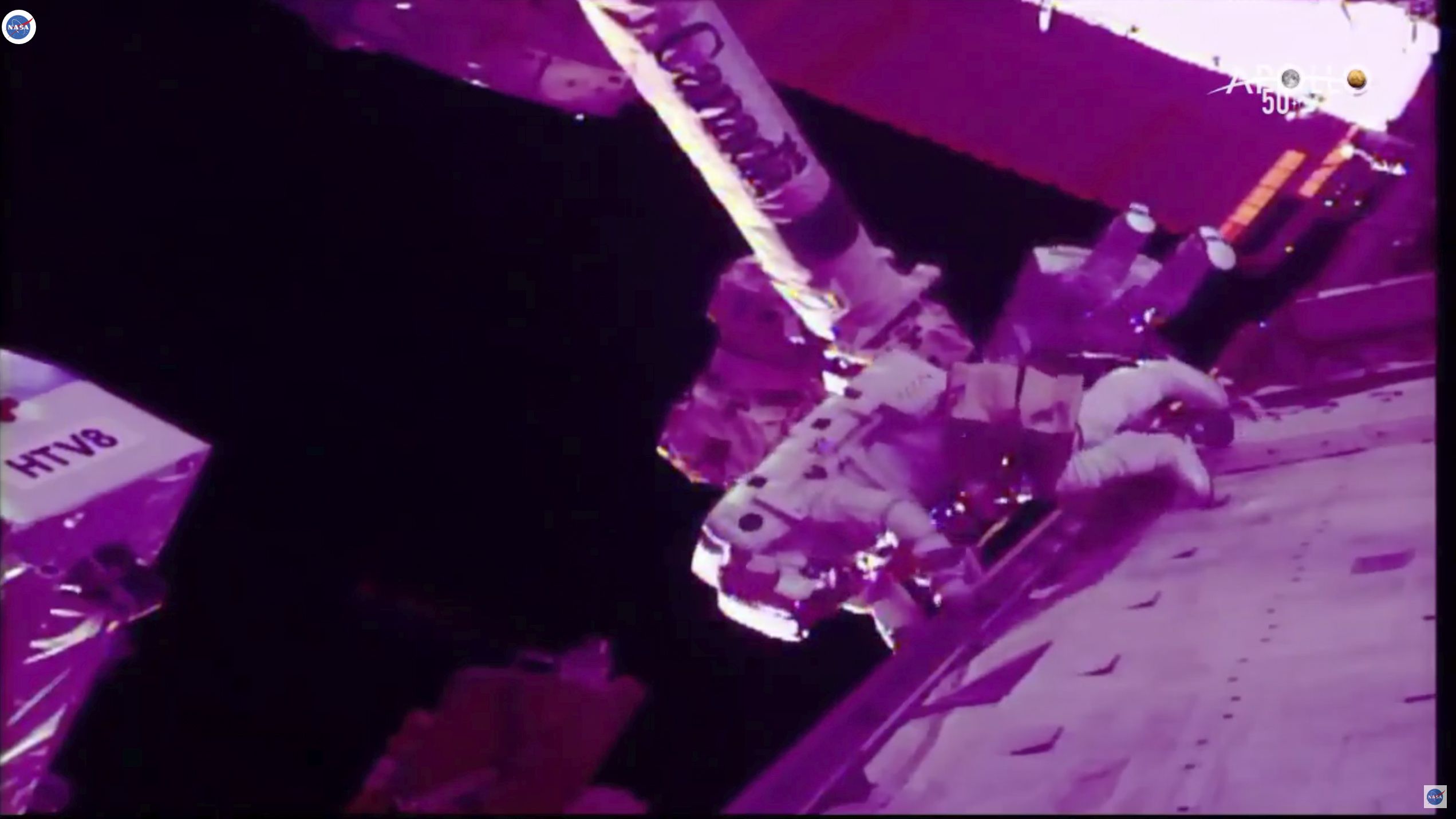 2 ISS astronauts venture out to repair complex cosmic ray detector
Astronauts from NASA and European Space Agency aboard the International Space Station are venturing out on a space-walk this week to repair a cosmic ray detector worth $2 billion. This is the first among four scheduled spacewalks that were planned after spending nearly four years in brainstorming and training in custom tool development. This project is considered one of the most challenging since work was done to repair the Hubble Space Telescope.
According to Luca Parmitano the ESA astronaut from Italy and current commander of ISS, their project is similar to an open heart surgery. Both astronauts will float in the station's Quest Airlock to begin the initial repair work during the spacewalk. For identification purposes Paramitano will be wearing a red striped spacesuit while NASA astronaut Drew Morgan will be wearing a suit without identification marks. This is the 222nd spacewalk from the station since the assembly of the lab began in 1998.
While for Parmitano this is the third spacewalk Morgan will be doing the exercise for the fourth time. The four spacewalks required to repair the cooling system of the Alpha Magnetic Spectrometer will be among the most complex exercises ever undertaken. During the first spacewalk both astronauts will attach a couple of handrails to help them to move around the spectrometer and Parmitano will remove around 6 zip ties and cut a cord for folding back insulation blankets. Actual repair work will being during second scheduled spacewalk next week on Friday.
The official schedule of the third and fourth spacewalks will be declared after managers' access the results of operations carried out during first two spacewalks. While the Hubble Telescope was designed to be serviced by astronauts in space the spectrometer was not so it lacks necessary cables, handrails and fasteners need by astronauts dressed in bulky suits to work in space.