Mobile Advertising Market – Global Industry Trends, Statistics, Regional Analysis, Segment and Forecasts 2015 – 2022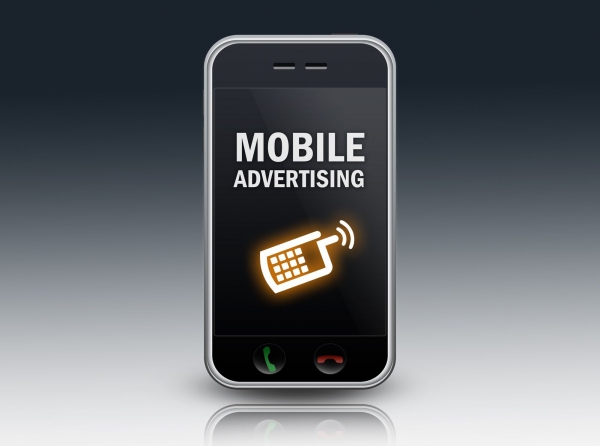 Overview of the Mobile Advertising Market –
Mobile advertising is the form of advertising through digital devices like mobile (wireless) phones. It is one type of mobile marketing which can provide users with time and location sensitive, personalized information that promotes goods, services and ideas. Now a day people carrying the mobile phones always with them, it has become more efficient medium to connect large number of consumers with advertisements & promotions. Mobile advertising gives platform to advertisers from which advance targeting technologies reach to desired consumers of various characteristics and criteria.
There are different ways of advertising through mobile advertising markets, from which Mobile Web Banner (top of page) or Mobile Web Poster (bottom of page) is most commonly used. Other ways are SMS advertising, MMS advertising, advertising within mobile games and mobile videos, during mobile TV receipt, full-screen interstitials, which appear while a requested item of mobile content or mobile web page is loading up, and audio advertisements that can take the form of a jingle before a voicemail recording, or an audio recording played while interacting with a telephone-based service such as movie ticketing.
Factors Driving and Constraining the Market Growth
The major driving factors which are responsible for transition in mobile advertising markets are the advanced features and apps in the mobile handsets, smart phones such as voice, MMS, SMS, content, commerce, email, mobile web, photography, video, games, locations, maps, search and torch. There are lots of products with different brands available in market such as Pepsi, Heineken, Coca-Cola, Miller Coors, KFC, McDonald's, Papa John's, Domino's Pizza, Burger King, Chipotle, Gap, Levi Strauss, Steve Madden, Procter & Gamble, Unilever, Crate & Barrel, Wal-Mart, Target, Best Buy are all need advertising to sell their products. These companies are spending millions behind mobile advertising campaigns and programs that tie in with promotions and other multichannel efforts. As the consumer population became constantly more infatuated with mobile, so has advertising increased and simultaneously the growth of mobile advertising market increases.
Market Trends –
There are some well known advertising agencies in market for mobile advertising are Sponge, mobile dream factory, phone valley, Hungama mobile, groupo mobile. The leading regional markets for mobile advertising are U.S and the BRIC countries, Asia pacific and the Europe majorly.